WHAT WE DO AT PRISM
DEVELOPMENT
• Asset Management can help maximize your real estate investment and increase your net income. We provide portfolio and financing strategies, 1031 tax deferred exchange services and oversee property management.
• Joint Ventures make large investments attainable. Our investors may help you to a new level.
• Consulting offers strategic land planning and market feasibility, site selection, negotiations, project development, financing and due diligence.
• Construction can require additional time through dealing with contractors, financing and bills. Let us protect your growing asset through our network of trusted contractors, vendors, and experienced developers.
• Experienced in office, retail, industrial/warehouse/flex, apartments, and land development for traditional neighborhoods.
COMMERCIAL REAL ESTATE
SALES
• Represent Owners – market and sell property through local, regional and national venues.
• Represent Buyers – locate and assist in the purchase of property that will best suit their needs while optimizing use.
• Referrals – by geography or specialty.
• 1031 Exchanges – tax deferred sales to reduce your tax bill.
LEASING
• For Landlords – locate and secure tenants to fill available space while consulting on ways to reduce vacancies.
• For Tenants – locate and secure space that will best suit their use and needs.
• Types of Leases –NNN (tenant paid expenses), modified gross, subleases, relocation, terminations, replacement.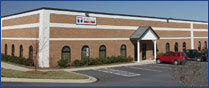 PROPERTY MANAGEMENT
• Office, Retail, Industrial & Flex Space Management – includes contracted services such as HVAC, electrical, plumbing, landscaping, maintenance and repair.
• Custodial Management – assures that properties are properly maintained, even during periods of vacancy.
• Home Owner and Property Owner Associations – managed by a staff that proactively inspects, plans preventative maintenance, and budgets accordingly.
• Accounting Services – helps owners with budgets, invoicing, deposits, dues and rent collections, owner reports, taxes, tenant set up, move-ins and move-outs.
RETAIL
OFFICE
FLEX-OFFICE/WAREHOUSE
INDUSTRIAL
APARTMENTS